IELTS Listening Section 1
Section 1
Questions 1-9
Complete the notes below.
Write NO MORE THAN THREE WORDS AND/OR A NUMBER for each answer.
ENQUIRY ABOUT BOOKCASES
Example
Number of bookcases available:  two
Both bookcases
Width: 1
Made of: 2
First bookcase
Cost: 3
Colour: 4
Number of shelves: six (four are 5 )
Second bookcase
Colour: dark brown
Other features: almost 80 years old, has a 6 at the bottom, has glass 7
Cost: 8
Details of seller
Name: Mrs 9
Address: 41 Oak Rise, Stanton.
Question 10
Choose the correct letter, A, B or C.
Which map shows the correct location of the seller's house?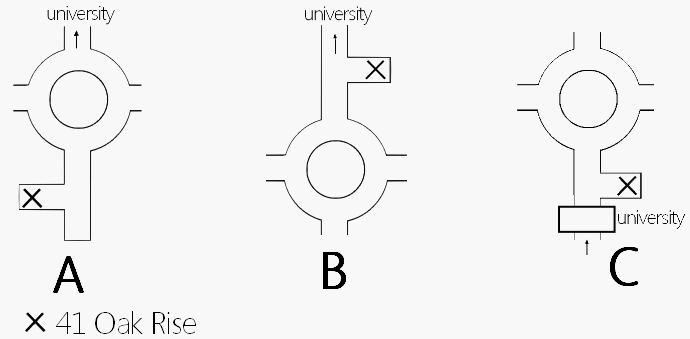 For this task:Answer Keys ::Tapescript