New, online version of this test :: Answer Keys :: Tapescript
Section 1
Questions 1-3
Choose the correct letter, A, B or C.
Example:
Martin wants to
A sell a flat.
B rent a flat.
C buy a flat.
1 What is Martin's occupation?
A He works in a car factory.
В He works in a bank.
C He is a college student.
2 The friends would prefer somewhere with
A four bedrooms.
В three bedrooms.
C two bathrooms.
3 Phil would rather live in
A the east suburbs.
В the city centre.
C the west suburbs.
Questions 4-10
Complete the table below.
Write NO MORE THAN THREE WORDS AND/OR A NUMBER for each answer.
Details of flats available
Location
Features
Good (✓) and bad (X) points
Bridge Street, near the 4 _____
– 3 bedrooms
– very big living room
✓ 5 £_____ a month
✓ transport links
X no shower
X could be 6 _____
7 _____
– 4 bedrooms
– living room
– 8 _____
✓ 9 _____ and well-equipped
✓ shower
✓ will be 10 _____
X £800 a month
Section 2
Questions 11-15
Complete the sentences below.
Write NO MORE THAN THREE WORDS for each answer.
The British Library
11 The reading rooms are only open for group visits on ______
12 The library was officially opened in ______
13 All the library rooms together cover ______ m².
14 The library is financed by the ______
15 The main function of the library is to provide resources for people doing ______
Questions 16-20
Label the plan below
Write NO MORE THAN THREE WORDS for each answer.
Plan of the British Library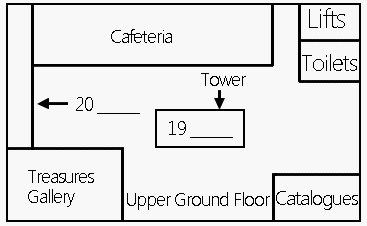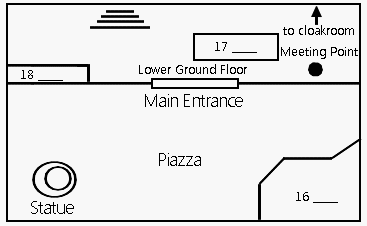 Click to download this IELTS Listening Test in PDF