Here you will find sample tasks for FCE Speaking Part 2 (pictures comparison) with answers and useful phrases. You can print them or save in PDF. Check our FCE Speaking Part 2 Tips to know how to get better score!
Sample answers are written in italics
#1. Living in different places; Exercising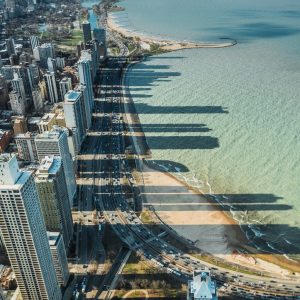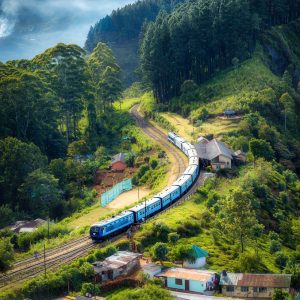 Candidate A, here are the photographs. They show various places where people live. I'd like you to compare the photographs, and say why people might choose to live there, okay? (1 minute)
Candidate A: The left picture shows some big city with a line of apartment blocks built right next to the sea, while in the picture on the right we can see a peaceful village next to a train station and a train passing by. While both photos have various residences in them, the right one looks much more quiet than the other.
I believe that people who choose to live in a flat of a busy city do so because they have a more active lifestyle – they commute to work, go to parties, restaurant, exhibitions and other activities a city has to offer. In contrast, those who reside in a remote place like in picture two prefer the more relaxed and slow pace of life.
Candidate B, which place would you prefer to live in, and why? (~20 seconds).
Candidate B: Personally, I'd go with the quiet place next to the train station. I could commute to the city centre by train, take morning strolls in the woods and enjoy everything nature has to offer. I don't party that much and I'm not into eating out, so I won't miss out on most things a busy city has to offer.
---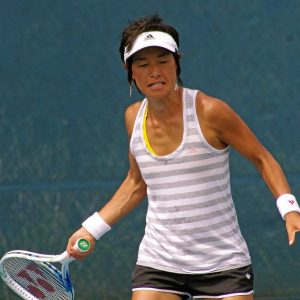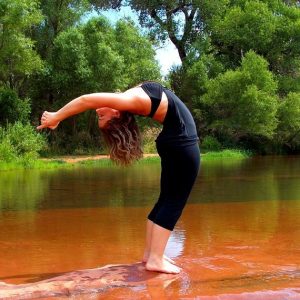 Candidate B, now it's your long turn. These pictures show people exercising. Compare the photographs and say how the exercising might make people feel. (1 minute)
Candidate B: The right photo shows a girl on a river bank doing what looks like gymnastics, while in the left picture a lady is in the middle of a tennis match. Both do some kind of sports activity, however one is performed outside, while the other is done indoors. Moreover, tennis requires special equipment such as a racket, while the other exercise doesn't need anything at all. 
I believe that both people feel content with what they're doing as exercising energises you and if you spend enough time doing it you might feel pleasantly exhausted. It is also beneficial for your brain, allowing your mind to wander.
Candidate A, which type of exercising would you prefer and why?
Candidate A: Even though I'm not very good at tennis, I would have to choose it over the activity in the other picture – I'm hopeless when it comes to body balance! Tennis is a nice combination of physical exercising and thinking – you don't simply run after the ball – you have to calculate your hits and plan ahead. I like this aspect of tennis very much.