Section 2

Questions 11 -14
Complete the notes below.
Use ONE WORD for each answer.
Fiddy Working Heritage Farm
Advice about visiting the farm
Visitors should
• take care not to harm any 11
• not touch any 12
• wear 13
• not bring 14 into the farm, with certain exceptions
Questions 15-20
Label the map below.
Write the correct letter, A-I, next to Questions 15-20.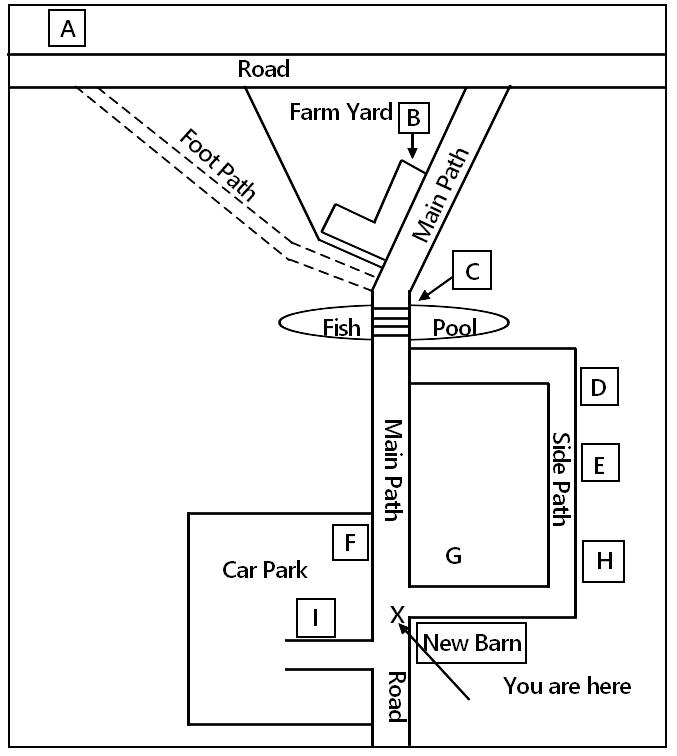 15 Scarecrow 
16 Maze
17 Cafe
18 Black Barn
19 Covered picnic area
20 Fiddy House
For this task: Answer Keys :: Tapescript